Do you have a rare European Text written in a not commonly spoken language such as Scottish or Armenian and you need it translated into English? Then you are one of the many clients who have similar needs for their own projects, and that is what European translation to English actually means.
As such languages belong to small countries with not much international movement, a need to get content translated from and into these languages can be a challenge. We will discuss this challenge in the blog post.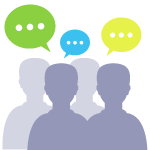 European translation to English
There are many not very commonly known European languages such as Czech, Estonian, Hungarian, Latvian, Lithuanian, Maltese, Polish, Slovak and Slovene that are used in The European Union but do not have a large international audience, which sometimes makes them hard to translate.
The situation becomes much easier if your second language in the language pair is English. They are languages that have a strong presence in their own country and their own expatriate community, but sometimes businesses need such translations. Many individuals have needed to get these languages translated into English or from English. So they get translators in all major translation agencies where translation between English and European languages is considered significant. So every major European translation agency keeps these languages in their language pairs and makes sure that these languages are also readily translated by their own translators so that their clients do not have any problem.
European translation agencies
Not many translation agencies have translators for European translation to English, and some may find it hard to find a suitable translator available to translate such content. No Borders Translations however has translators for any European language. They provide accurate translations as they are native speakers of said language and proficient speakers of English.
Those translators are experienced linguists who are trained in translation techniques and are well versed in their field. They are well evaluated and their translation is edited and proofread-ed by other linguists, which leaves to errors. Translators such as these are here to ensure that they can translate the most daring content such as medical translation, financial translation and all other kinds of translations without any problems.
Expertise and professionalism
The translator's expertise is carefully checked and their competencies are tested because the translation agency gets the most complex and challenging tasks and needs to make sure that their translations are up to the mark. NBT gets to translate various types of documentation such as trade negotiations, plays, movie scripts and medical files among many other fields. All of these have to be translated perfectly and with our name on it and we have to ensure that the translation is up to the mark.
The European languages, no matter how rare or less spoken, always require translators as there are always migrations, trades and much other communication needing activities happening in the EU and these translators are here to share their work with the rest of the world. European translation to English is highly searched today, and we make sure we fulfill every need with our professional services.