Document translation services uk is easy to find, let us to show you how. There are several ways to translate documents. Maybe you have someone in-house translator with the required language skills, perhaps you hire a freelancer, or maybe you look to a translation agency for help. Though all three may serve your translation needs, it is essential to find a highly skilled and professional translator to ensure accuracy. You need to make sure your documents are described clearly with the intended meaning and tone you desire. This is best accomplished through good document translation services in the UK.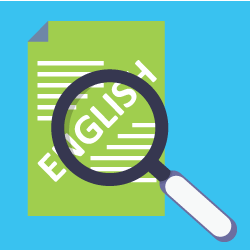 When choosing a translation agency to partner with for your company's international documentation needs, it's difficult to predict what you'll get with each one. It's even harder to know what questions you should be asking during the evaluation process to ensure that your needs are met.

Just knowing the target language isn't acceptable. Being born in the target nation doesn't make you an expert translator, even if your translation is towards your native language. Of course, for a good document translation, syntax, spelling, and the grammar must be beyond blame. Though, the culture of the target and source languages' people must also be perfectly united as well.

A good document translation services in the UK are capable of managing requests whatever the field of activity, whether for translations in medical, technical, marketing, legal, financial, etc.affordable rates.
To avoid the 'faux-pas,' here are some criteria for finding good document translation services in the UK:
Objective standards: Spelling, syntax, grammar, and punctuation must be faultless and still follow the plan and the rhythm given to the source language.
The target culture: Modify the source text for the target language so that it can be correctly understood.
The definition of the source text: No mistakes, oversights, or extensions. It needs staying accurate to the original designs, in the order initially preferred.
Choosing A Good Translation Agency
Here are three essential questions to ask while selecting good document translation services in the UK:
Is the team of translators qualified?
For high-quality translations, the qualifications of the translators are essential. Do they hold degrees from the academic field in translation? Do they have one or more specific domains? Do the translators have notable experience?
Does the translation agency have any experience?
Visit its website or search social media networks. Can it produce good references? Do they have any customer feedback? Does the site look professional to you? Are they different and do they align with your translation requirements? How long has the translation agency been around?
Are the translation rates fair?
If the translation agency has low rates, you can bet that they have meager salaries for their translators.  To ensure the highest quality in your company's document translation, it's always in your best concern to hire a translation company like NO Borders Translations, with an experienced, dedicated, and professional team. The translators, editors, and project managers on your project will ensure the highest level of quality and the possible turnaround times, all at a reasonable cost.