Fast European translation services are very tricky and hard to find. Many of the European languages are incredibly less spoken and there are not many translators for the less known languages available in the market. And because of their rarity; their rates and their credibility are both very hard to evaluate or decipher. These languages are sometimes expensive to get translated and not easy to find. Even though most translators charge on per word basis; the charges become much more complex when you have a lot of complicated jargon to translate as well; in such cases as legal, medical or financial translation.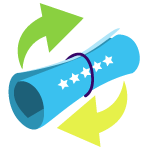 Where to get fast European translation services
Combine the rarity of the language and the number of speakers available in the international market with the fact that specialized content is much harder to translate; and the problem of finding a competent translator to provide fast European translation services increases ten folds.
Such problems can all be faced and easily solved by using an European translation agency that specializes in EU languages. There are many agencies that specialize in European languages and have an ability to find competent and capable translators for even the most complex and rare of the European languages. This is because they understand the importance of finding competent and well trained translators at reasonable rates. So they keep their own set of translators on retainers who charge on the basis of projects and are going to ask for payment after project. These translators have worked with many customers and have a solid reputation as well as experience. They are also very capable of translating European languages with complexity and do these languages with class.
European languages may be harder to translate
The most common EU languages such as Italian, French and Spanish all have their particularities, but may be hard to find a good translator when it comes to unusual language combinations. The three languages have numerous translators who specialize in various complex fields such as literary, medical and legal translation.
There are many challenging fields such as academic translations and religious translations. In such fields, the translator needs to be well educated in the topic of the content as well. An academic translator needs to understand the academic language and jargon that is used in the original content. He will need this information along with the ability to translate the content and capability to control the language.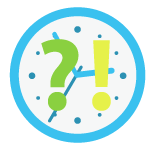 Minor Languages
When it comes to less spoken languages, translators usually work in an overall aura where they will take up all kinds of languages and deliver the content well. SO a Slovakian SME translator for academia may not be available but your usual Slovakian translator should be able to translate all types and forms of content and provide good translations for all the materials that they may come across. This is because they are also well aware that they are themselves a scarce resource and take their translation challenges seriously.
To conclude, getting fast European translation services entirely depends on where you look at: if you're trying to find a freelancer, it may take more time to get the translation, while a translation agency could provide faster and more accurate services.