Top notch language translation services
NBT provides top notch language translation services from and into over 80 languages and supports over 500 language combinations.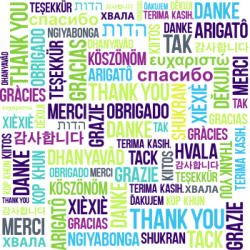 Why Eu translation is highly important today?
Europe is a fusion of 50 countries. That's a great number, and it has countless regional languages after the national language of each country. While somewhere it is just the different dialects of the same language, there are countries which have more than one official language. For such linguistic complexity, the need of an exceptional translation agency becomes essential. Out of the 50 countries, 28 are the members of the European Union. And 24 languages are treated as official languages. Among these 24 the most spoken languages are English, French, German, Spanish, Swedish and Danish.
But what makes our EU translation services top notch is our expertise and our ability to carry out all the translations with perfection and professional accuracy. We have gathered a specialized team which is highly qualified and can work with all the EU languages. Being experienced in different kinds of translations around the Europe, we know what it takes to complete a translation project within time while maintaining highest quality.
Why use professional language translation services?
What makes a language translation service special? Well, claims certainly don't. At No Borders Translations, we know that false claims and bragging don't bring you clients, your work does. We have chosen the very continent of Europe to deliver our translation services because our vision is to eliminate the barrier of language differences. No matter the nature of translation is political, educational, institutional, legal, medical, corporate, services, businesses or any other, we are always ready to process a translation when European languages, particularly European Union languages are concerned.
Along with everything else, we are also very effective in dealing with our clients and we make sure that they are completely satisfied with the service throughout the task and till the task is accomplished and the delivery reaches the client safely. There are more than 200 languages which are being spoken in the Europe. This is the overall count, including the minority languages and the major languages, the number of combinations is however, pretty much exceeding. French has although tried hard to keep away the influence of English on their culture but still English remains as the common language.
The most important EU languages
English
English is lingua franca not only within Europe but this is a well-known fact that English has spread out from the US and the United Kingdom to Australia and South Africa and is spoken now all around the world. It is used as an official language in the European Union too. The fact behind it is that it is spoken by the majority and the EU works upon the collective matters of the Europe regarding trade politics and developments. So since the times, the Anglo sphere has taken over the world, English is being learned as a foreign language throughout the world.
French
French was treated as the lingua franca in the middle of the 17th century till 20th century. And French people are still very attached to their language but now it is said that after the fall of French language now it is rising up again. Also, French natives are in a good number in the European Union. This makes perfect sense to have it as an official language, as well as the working language in the European Union. Also, it is said that French has a great future not only in the Europe but also in the world.
German
German is another language which is widely spoken around the world; researchers show that adult Germans are not as interested in learning new languages as competently a German child is. Germany also related its language strictly to its culture. Also German is among the working languages of the European Union. In the EU, the majority is German natives; this is even more than French. Also, it is known that learning German opens new gateways for you. This shows that German is an important language if learned for educational purposes too.
Spanish
Spanish is the most spoken language after Mandarin Chinese, with over 500 million speakers around the world. Also, Spanish has a great influence on the business across the globe.  But the utmost important factor about it is that it is also an official language of the European Union. Being a business bay, Spain works great for the overall economy of the Europe and the international trade of Spain has its own importance. Business means a lot of traveling too, and to travel your documents need to be readily translated if you know where you have to go.
Swedish
Swedish is a language which has been getting close to extinction and is now just spoken in two countries that's Sweden and Finland. But it is the member of the EU and that shows how important it is. Swedish falls in the top 50 languages that are most spoken but the number of speakers is around 8.7 million. This shows that to find a translator who can translate for you in Swedish is rare too. A proficient, work efficient and knowledgeable translator can only be found in a reputed translation company like NBT.
Danish
Danish is the language of Denmark where we all know that Denmark is also a member of European Union. Danish is spoken in the north Germany. Denmark has its political importance and entered the European Union to save rights relating to trade and was accepted. Outside Denmark Danish also has communities in Sweden and other countries who speak Danish.
We provide translations from and into all European languages. But we do more than that. We have specialized linguists in almost any language. Why? Because immigration led to having to deal with millions of emigrants in the main cities of Europe. From Paris to Milan and Berlin, it is not uncommon to hear Arabic or Chinese anywhere you go. On the other hand, European businesses are expanding to other continents and they come to us daily for translations from and into non European languages. This is where our language translation services come in handy: no matter what language combination you need or what industry you are in, you can rest assume we will have the right linguists on-board, ready to work on your documents.
Afrikaans
Albanian
Arabic
Armenian
Azeri
Bahasa
Indonesia
Belarusian
Bosnian
Bulgarian
Burmese
Cambodian
Chinese
Croatian
Czech
Danish
Hungarian
Hmong
Hindi
Hebrew
Greek
German
Georgian
Canadian
French
Flemish
Finnish
English
Estonian
Dutch(Netherlands and Belgium)
Dari
Indonesian
Italian
Japanese
Kazakh
Khmer
Korean
Kurdish
Laotian
Latvian
Lithuanian
Macedonian
Malay
Norwegian
Pashto
Polish
Portuguese
Punjabi
Romanian
Russian
Serbian
Slovak
Slovene
Spanish
Swahili
Swedish
Tagalog
Tamil
Thai
Turkish
Ukrainian
Urdu
Vietnamese
European Language Translation
Whenever you are in need of language translation services, it is always a brilliant idea to look for professionals who can assist you get the work you need done in record time. It is important to do this based on the fact that perhaps you might need some of the translation done on an emergency basis. We offer high quality translation services for documents and websites, from and into over 500 language combinations. From Dutch, Danish, Finnish, Swedish and Norwegian to French, Chinese or almost any other language, you can always count on our translators to be there for you whenever you need their assistance.
Fast and Professional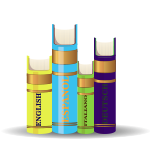 In terms of language translation there are some things that you should always have at the back of your mind. One of these is to ensure that whoever you are working with is someone who has the experience you need. More often, we come across clients who require documents translated into different languages, and we manage to help them get this done fast. It is in fact a good thing, because when you get your translation done as fast as possible, you are also able to get back to your normal work, and make sure that everything else you are doing will go according to plan.
Over 80 Languages
At the moment we are offering translation and interpretation from and into more than 80 different languages, and we're always adding more languages. This is a good fit for you in the sense that you will always have someone capable of handling your translation needs at all times. It does not matter whether it is for personal or business needs, you can still get in touch with us and we will promptly assign someone to assist you make an easy task of your needs.
For whichever reason you need language translation services, just complete the quote form or get in touch with us by live-chat and we will manage to be there for you, make sure that everything you need is done according to your specifications.