European Translation Services For Any Purpose
No Borders Translations is here to deliver outstanding European translation services which will leave you spellbound. If you are in a rush, looking for some really speedy translation service which can efficiently handle everything, No Borders Translations is the right place. Not only that we don't believe in the borders between countries to provide you with our service, but we also don't keep boundaries in bringing out the best of our teamwork and effort to work on your goals.
Professional European translation services
Although based in Europe, No Borders Translations is among the 10 leading translation agencies around the world. We are one of the few European translation companies that can deal with written and oral translations from and into any language. We also work around the clock even during the weekend, and we provide our services not just to the European Union, but to the entire world.
We can never think of jeopardizing the trust of our clients. At our agency, you will find the best linguists. They are professionals with years of experience, specialized in their field of expertise and well versed in their languages. They know the art to manage the deficit of time and pressure of demand, are expeditious and work efficiently. As our agency can deal with all your needs, we can provide you with any kind of European translation services that you will ever require, all under one roof.
We are based in Europe and we deal with our clients 24/7. This is to make sure that no problem is left unsolved. We not only accord with the needs of document translation, but we can help you in several other ways too. We can translate your websites, blogs, web content and even your social media content for you. Here our translators, editors, and proofreaders are specialized and trained with localizing languages. Our translators are all set to nail the heavy tasks in the best possible ways. Through the time the best of all that we have achieved, is client satisfaction. This adds a lot to our work quality we strive to improve more and do better. Every client who connects with us for a translation service we take it as a learning opportunity and make sure to give our best to every project and deliver better than ever before.
High Quality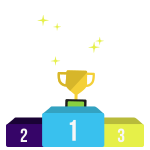 We understand how each translation is important for our client and we try to deliver to the fullest. The quality of work and the effort we put into translating your work is not bounded by the length of your task. Regardless of the size of your document, full concentration and attention is provided to it. After translation, the document is proofread and edited by the proofreader and the editor, which ensures that there is no room for errors. This is one of the main reasons why our European translation services are highly asked by top 50 companies all around the world.
The Best Translators
When your document is sent to us, it is thoroughly analyzed by a project manager. The best translator is then chosen for a certain task. The translator who is proficient and fluent in the source language and the target language is lined up for the task. The capability of the translator is kept in view when assigning a task. A second linguist is assigned to proofread the translation. We don't risk your documents and we make sure to keep your privacy and maintain confidentiality. Your files can not be accessed by anyone else other than the team working on it.
Any Purpose
Along with general translation, we contribute to expanding your businesses too. If you want to globalize your business through a website, we are proud to tell you that we also provide website translation services along with website localization of the highest quality. Out translators make sure that the aim and message of your business are delivered to your audience in the same way like it is original. Localization is also an easily handled task for us, be it for a document, a website or a software app. And we can promise you a smooth and clear procedure along with high quality output.
Fast Delivery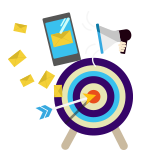 Your documents and other translations are delivered to you through our prompt delivery and we are always on time.  We value the time of our valuable clients and we know how important it is to work in accordance with deadlines so we put our best to work with you. Our translators are not only working efficiently but also cost-efficient and time-saving. Do you think you will be able to find an as good package in an industry such as ours? Feel free to look around but save this page as you'll want to come back. We are sure we will deal the best with you, according to your choice and needs.
Experts in any language
We are experts in European translation services. We can translate your documents from and into any language. From English to French and to the least spoken Swedish, all languages have equal importance for us. Europe has 50 countries with different national languages and several different dialects.  We have 80 languages in our list and we keep adding more to it. Our translators are not only translating from a certain language into English and the other way around; we have specialized translators providing translations from Fresh to Swedish directly, which is not something you can find at other companies which need to use two translators and English as a middle language. This is also an advantage for you don't have to pay extra, and you don't risk your meaning getting lost due to using a middle language.
Not only we can provide you with written translation but if you have a foreign delegation coming and need an interpreter for that, we can also do oral interpretation services. Oral interpretation services can be provided by any interpretation agency, but it is very important to choose the right interpreters for translating a foreign language. This is because you cannot put your reputation on the stake if the foreign guest doesn't just understand the interpreter well and the interpreter doesn't communicate his message well. This can be disastrous if you don't choose the correct agency to suffice your requirement. This is when No Borders Translations can save you from falling.
NBT Specialisations
No Borders Translations offers a wide area of European translation services. This includes Business, Management, Law and Internet translations services.
Accountancy
Administration
Marketing
Automation
Business management
Taxes
Biology
Architecture
Chemistry
Communication
Economics
Electronics
Management Consultancy
Ergonomics
European Union
Financing
Health-care
Trade
Internet
Art and Culture
Agriculture
Aviation
Environment
Medicine
Music
Social administration
P.R. and Advertising
Law
Sport
Sub-titles
Technical
Insurance
Tourism