You are in need of French translations and you feel like you are looking at a very vast canvas. You could go for an international translation agency or a French translation agency. There are also translation agencies that are focused on one region alone. What is the best option?
A French translation agency or an EU agency?
You find yourself in the midst of the most common point in the history of all times; the question of whether to use a language translation agency in Europe or should you go more specific and only hire a French translation agency?
That is a complex question indeed, and one that we intend to tackle in our article today. So here it goes, the translation agency and its scope will decide the potential of a good translation experience. Following are the points you should remember when finding a translation agency for your French translation project.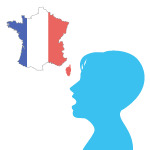 The language scope
The language scope of a translation agency is inversely proportional to the rates and directly proportional to the quality. What do we mean by that?
The basic principle of translation agencies is that stronger they are, more affordable they will be. If an agency is only dealing in one language, then there is a real chance that the translation agency will have a hard time affording many translators because they will receive very limited amount of work. If you are only dealing with one language you will not get that many assignments in that language. No Borders Translations has seen that running this way will require you ask for high charges that will, in turn, drive people farther away.
The bigger a translation agency is, with more diverse language services available, the more they will have the freedom to employ translators, proofreaders and quality assurance teams. Because they are receiving more assignments and are making more profit, it makes sense for them to keep their prices low.
European Union translation agencies
The European Union has 28 official or semi-official languages. The list of languages used in the entire Europe is longer than a hundred languages, and almost all of these languages have Nordic roots and are derivative of one another. This means that the languages are easy to learn if you know the basic Nordic verse. So, the translator who is good in Swedish will certainly be able to learn Finnish language as well.
The French language has similar roots, but that is not the reason the European Union translation agency is the best choice for your project.
Firstly, as we stated earlier, the more languages a company can offer, the better they will be for your translation project.
The translation agency that is open to multiple assignments is also open to concession in pricing for various reasons.
The conclusion?
If you need to translate French documents into any other languages or the other way around and you are in France, it would make sense to pick up a French translation agency just because they are closer to you. But if you are located anywhere else in the EU then it would make more sense to go for an agency anywhere in the EU as they would probably have more resources to deal with any language, including French.
No Borders Translations is here with some of the best translation services and French is no problem for us. You should get in touch with one of our representatives and get started. Call now!