Italian is one of the most commonly spoken languages in Europe as the continent is the heart of Christianity. The Vatican City, Switzerland, Croatia and Slovenia talk Italian along with Italy itself. The question isn't where you can find Italian to English translation services; the problem is how to get them?
Italian to English translation services
This is a story you should all hear out. The Italian language is the language of Romans and is widely spoken by a whopping sixty million people in Europe and ninety million people around the world. It has to be the second most commonly spoken European language and the most spoken religious language in the world. With these intimidating statistics, the speakers of the word are far and wide; readily available to translate your content.
How do you vet them?
The process of understanding which translators are the best for your translation is complicated. That is why No Borders Translations has broken it into several small categories that we will describe in detail so that you can understand the translators yourself. This is not an official categorization but only our experience working with Italian translators;
The Highly Qualified
The translator who has been professionally trained in reading and writing Latin with advanced degrees along with a few dozen certifications from Vatican, Italy and other western countries is the 'highly qualified translator.'
They are best suited if you have an urgent academic or high-end requirement for Italian to English translation services. If you are going to submit your document to the highest of offices, then you need translators who are this thoroughly certified.
These translators are seriously expensive, and No Border Translations are not going to sugar coat that for you. They cost high rates per word for their translations services and are only worth if you genuinely absolutely require incredibly high-end translations.
The Certified
Those translators are not that highly qualified, but they are well credentialed native speakers who are here to translate with proper certification from their residential location. They are best if you need a professional and credible translation that will clear the system without any problems. They are reasonably rated although it is worth mentioning that the translation rates are generally high for the Italian language.
The Native Speakers
They are not translators at all, but they know their language and English and are here with an accurate translation. They are best utilized if you need your interpretation that is accurate and of great significance but you do not need it for any official reason. You need it for precise analysis of the content at hand.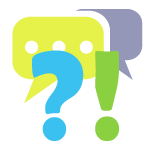 The Scams
Yes, that is also a category as scamming is a huge part of Italian to English translation services ecosystem. Italian translators are far and wide and mostly unregulated so people can scam easily. Check for verification and if you can't find any reliable credentials, do not use the translator.
Call No Borders Translations now and get a free quote!